Addiction Recovery through Meaningful Work
At the Journey House Recovery Foundation, we believe that recovering addicts and alcoholics have a greater chance to remain sober when they find purpose and direction in their lives. Finding meaningful work is a key component to satisfaction and fulfillment in their lives. We help our participants find meaningful work, become successful individuals, and thrive in their career path.
We understand that there will be roadblocks and setbacks on the road to recovery. This is why meaningful work is essential in bringing a sense of purpose. It also builds self-worth and helps our participants fulfill their personal goals. Meaningful activities include school, volunteer work, part-time, and full-time employment. We help our participants establish positive, meaningful work habits and skills so that they find "a" job on their journey to find "the" job.
We believe that meaningful work can help a person's mental condition. Mental health affects us in many ways and negative mental health can disrupt a career or limit the work you can do. If you find it hard to look for work, you can gradually start by setting goals for yourself to accomplish. In the past, people with mental illnesses were discouraged from working, but now, it is believed to play a vital role in recovery. We'll also help you identify the best approach for shifting careers, learning new skills, and identifying your work and career goals, all while taking care of yourself and your sobriety as your top priority.
If you've been out of work for a long time, The Journey House Recovery Foundation can help connect you with help on multiple levels. Supported employment services help may be available at the local office of a state's vocational rehab, a
mental health agency
, or a nonprofit disability employment agency. A vocational counselor can help you ease back into a fulfilling career through an assessment of your skills, interests, and work challenges. The counselor can also help you write a resume, suggest jobs that fit your skills and interests, help you prepare for interviews, and get you ready you for work expectations and requirements.
Meaningful work is rewarding but it can be physically and mentally demanding. It's our top priority to help you identify and develop coping skills so that you take care of yourself and your sobriety as your top priority. It's important that you give yourself time to adjust to working and regularly check in with your support system, attend recovery meetings, and stay connected with your recovery network. If you are taking medications for a mental health condition, make sure that your doctor knows you are going to work so that he or she can help you adjust if necessary.
Meaningful Work That Makes a Difference
There are
different ways to find purpose and direction in what you do
. You may think of going back to school, finishing or furthering your education, or doing volunteer work. Doing volunteer work can be rewarding. It can make you feel good about yourself when you see the help you are able to give others. It can also be a stepping stone to finding paid work. It can help you adjust to working with others as well as learn or relearn skills.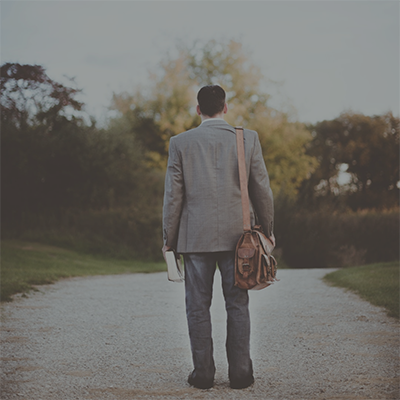 You can also go for temporary employment opportunities so you can sharpen your skills, build on your current resume and assess yourself in your ability to go back to work. Self-employment and work-from-home opportunities are also wonderful options for finding meaningful work. Check to see that a home-based job is legitimate and won't ask for money to get started.