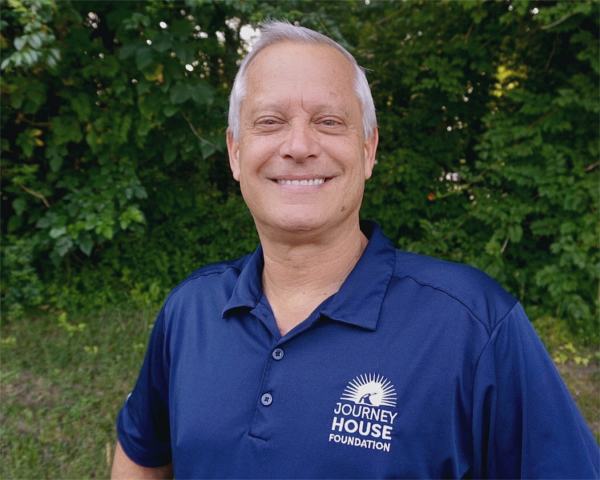 Michael Tillem
Founder & Executive Director
Michael Tillem is a local business owner and the Founder and Executive Director of Journey House Foundation. Michael brings extensive experience in the hospitality field, marketing, restaurant management and sales. Journey House Foundation was created as a result of Michael's personal passion and life experience in long-term recovery. He identified the need for a more hands-on, recovery community, that provides mentorship and a complete continuum of care for those seeking recovery. He has personal experience and first-hand knowledge of the trauma, challenges and barriers individuals and their families face when battling addiction and seeking a new way of life. Michael began his recovery Journey in April 2002 and married his wife, Kimberly in 2007. Michael's wife, Kimberly, also works with him at JHF. They have 4 children, Jeremy, Kaeler, Nathan and Garrett, as well as 2 grandchildren, Jayden and Emma.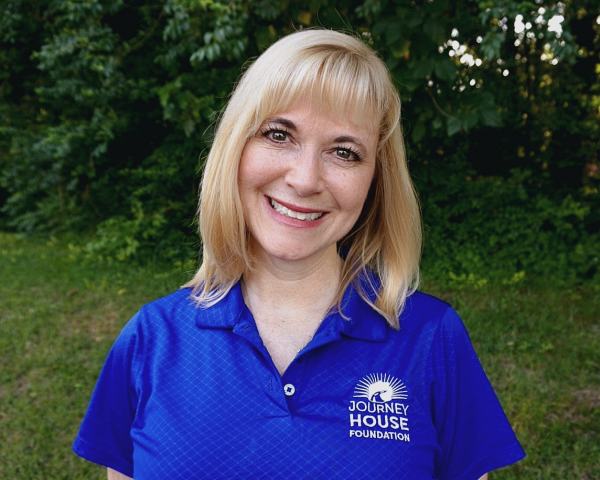 Kimberly Braine-Tillem
Co-Founder, COO & Director of Education
Kimberly is a former Children's Minister, enrichment teacher, on air radio show host and experienced Founder and Former Executive Director of The Sophie House (now known as Forward Foundation), a local 501 (c)(3) based here in Richmond. Kimberly received her bachelor's degree from Virginia Tech in 1993, in Family and Child Development, with an emphasis in Child Care Administration. She received her master's degree from Liberty University in 2010, in Human Services, with an emphasis in Marriage and Family Therapy. Kimberly started at JHF as the Director of Development and Education, and now serves as the COO. She brings to the team her passion for children and family dynamics, along with extensive marketing, fundraising, public relations and program and staff development. Kimberly enjoys working with the whole family dynamic, advocating for recovery and establishing meaningful partnerships with churches, businesses, non-profits, government and state agencies. Kimberly is married to the Founder/Executive Director, Michael Tillem. Together they have 4 children, Jeremy, Kaeler, Nathan and Garrett, as well as 2 grandchildren, Jayden and Emma.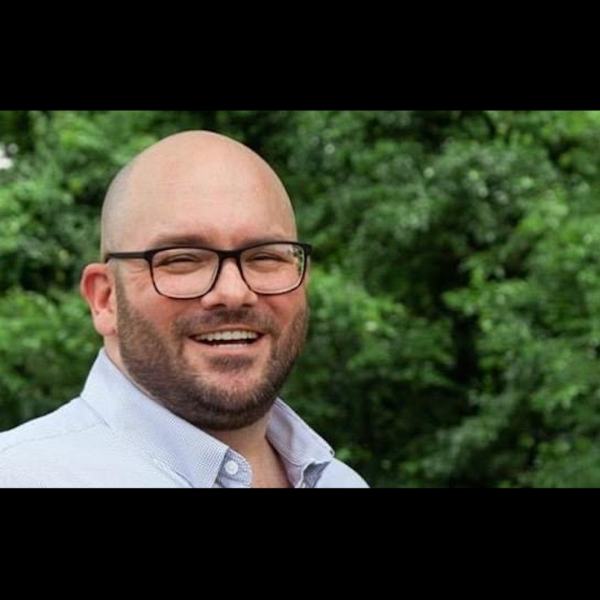 Lance Otis
Director of Operations & Participant Engagement
Lance serves as our Director of Operations and Participant Engagement. Lance demonstrates compassion from decades of close interaction with individuals struggling with mental illness. Lance graduated from Old Dominion University with a B.S in science. He continued his focus in Industrial-Organizational Psychology as he worked in adult education in Sentara Center for Simulation & Immersive Learning at Eastern Virginia Medical School in Norfolk, VA. There Lance trained and assessed communication, refined clinical exam skills, and created training materials. He has been certified as Green Belt in Six Sigma (6σ) techniques and tools for process improvement and efficiency and worked as Community Health Navigator for the LGBT Life Center of Hampton Roads. At the LGBT LifeCenter, Lance worked on the Healthy Living Project doing multiple weeks of interventions for at-risk individuals. Lance volunteered as an HIV Peer Recovery Specialist and helped individuals maneuver community and Ryan White funded resources for over 15 years. He became active in recovery in 2015 and worked in service at the area level in the tidewater region. In his spare time, he focuses on continuing his education, tabletop gaming, and personal fitness and growth.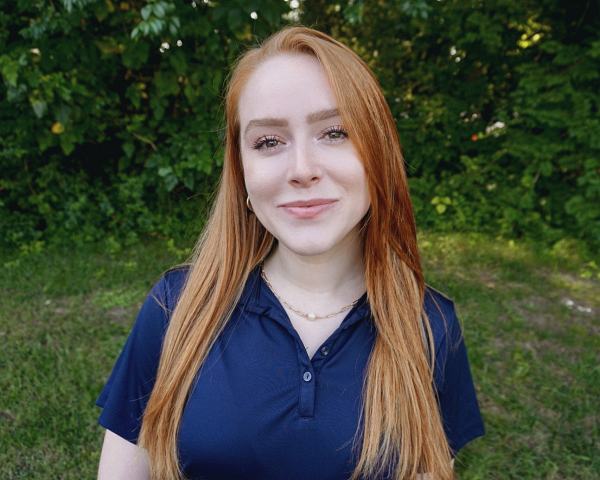 Kaeler McCollough
Director of Marketing & Communications
Kaeler joined JH as the Development and Operations Associate. She obtained her master's degree in Applied Psychology, with a concentration in Developmental Psychology in 2021 from Liberty University. She is a 2019 graduate of Virginia Tech where she received her bachelor's with a double major in Psychology and Cognitive/Behavioral Neuroscience. During her time at Virginia Tech, she worked part time as a Life Skills Trainer for adult participants in rehabilitation from traumatic brain injuries. Before joining the JHF team, Kaeler worked as a Behavior Counselor for children and adolescents with developmental/learning delays. Kaeler's passion is helping others reach their fullest potential and broadening their community-based social perspectives. Currently she is a CSAC-S working towards her certification. She has always had an interest in the neurology behind addiction and mental health, as well as how recovery can help individuals achieve an independent life and a new sense of purpose. In her spare time, Kaeler enjoys kickboxing, painting, and spending time with friends and family.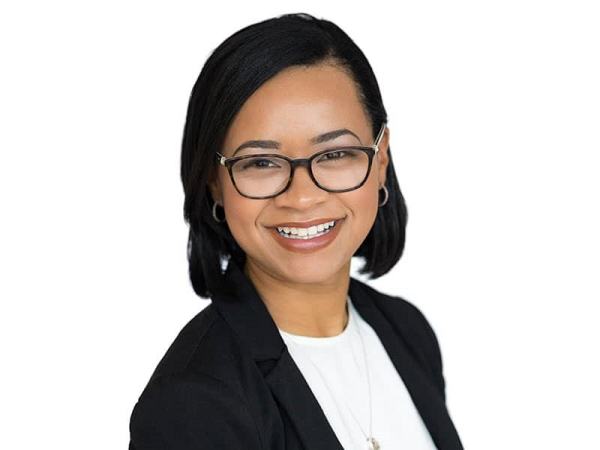 Dominique McKenzie
Director of Development and Community Relations
Dominique serves as the JH Director of Development and Community Relations. She is a former liaison for Richmond City Council's Ninth District where she assisted in crafting the office's legislative agenda and worked directly with community leaders and stakeholders to navigate critical city services. She is a former Assistant City Clerk for Richmond, where she clerked the Council's Finance and Economic Development and Education & Human Services Standing Committees. Dominique is a graduate of Old Dominion University, where she earned her bachelor's in Criminal Justice and Sociology. Dominique has been a dedicated public servant for her entire professional career and continues to be a fierce advocate for those in need. Dominique is passionate about community work and helping others foster civic engagement. In her spare time, she enjoys personal fitness, traveling, and spending time with her fiancé Victor and their three-year-old daughter Lily Rae.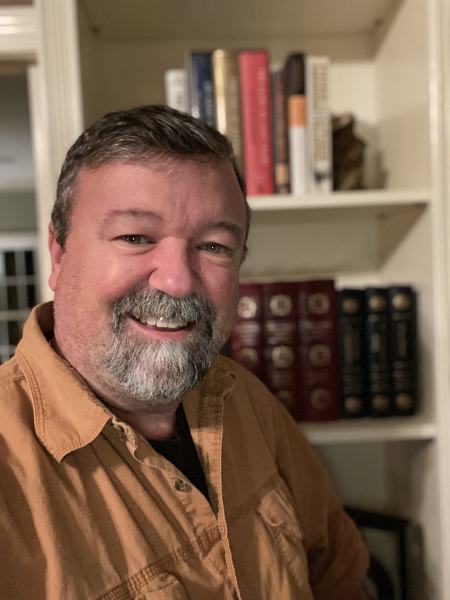 Kevin McCollough
Director of IT & Facilities Management
Retiring after a 35-year career in Information Technology, Kevin joined the Journey House team in June 2021 where he supports staff and participants as the organization's Director of IT and Facilities Management. Kevin strives to ensure our participants enjoy safe, clean, comfortable places in which to live, properties that are compliant with state and local ordinances and represent best practices for recovery residence management. He works to ensure that the organization's technology needs are met reliably, securely, and cost effectively. As a Recovery Ally, Kevin continues to learn and seeks to grow in his understanding of substance abuse disorder in support of Journey House's guiding principles.
Kevin is very much a family man, blessed with a loving wife of many years and two wonderful sons. Kevin thoroughly enjoys the culinary arts as an avid nonprofessional chef, and he's particularly fond of grilling and smoking (and eating!). He enjoys classic film and literature, and is a student of history, American history in particular.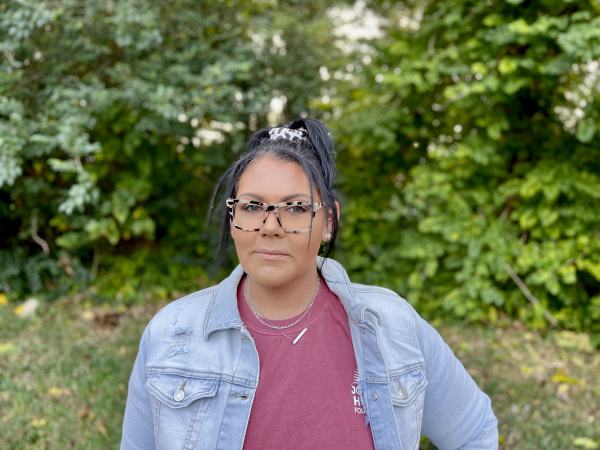 Jessica Bero
Operations Supervisor
Jessica came to Journey House after working with Henrico County Community Corrections/Drug Court as a CPRS for 3 years, after graduating from the drug court program in 2019. She has a passion for sharing her experience, strength and hope to others who struggle with substance use disorders. Jessica is a mother to 2 beautiful girls, 8 & 10. She is a registered Native American with the Saint Regis Mohawk Tribe in upstate New York. Her dream is to one day be able to build a home on the reservation with the rest of her family & eventually start a recovery residence for native Americans struggling with SUD on the reservation. Jessica has a HEALTHY Starbucks cup collection & loves to shop! Not to mention an obsession with cheetah.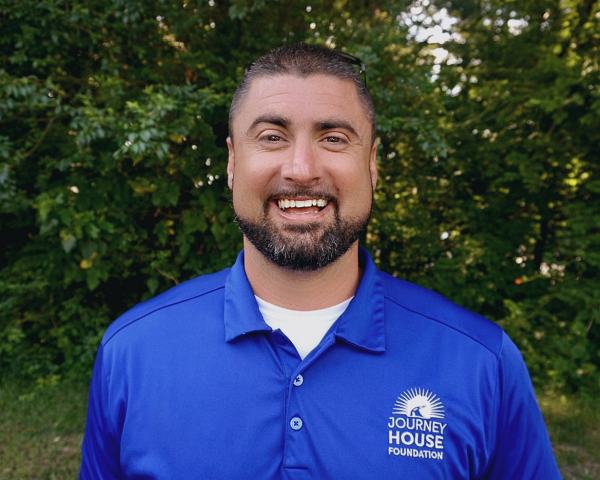 Rob Schallermeir
Program Manager & Peer Leader Coordinator
Rob came to Journey House after working in leadership roles at multiple RCO's in the Richmond, VA area. Rob has a passion for empowering and supporting others in recovery. Rob's nickname is "Grateful Rob" because he starts everyday with an attitude of gratitude. He works directly with our program participants to help them get their lives back on track. . He also has experience facilitating NA groups, mindfulness groups, health and wellness activities, and more.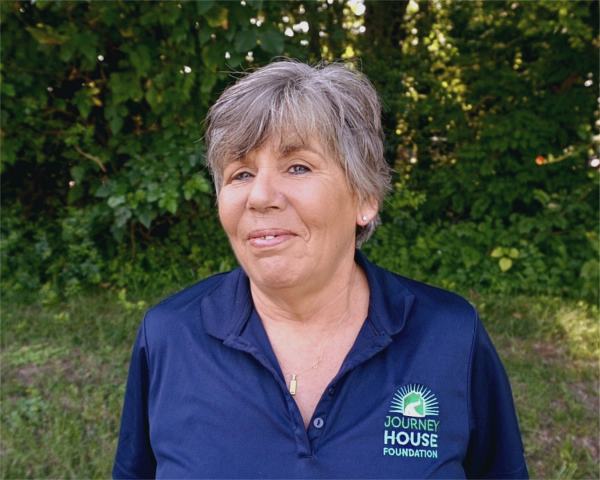 Richelle Hall
Program Coordinator
Richelle is the Programming Coordinator at Journey House. She met Michael Tillem in February of 2021 when she came in to work with a sponsee on her step work. Michael asked her if she would like to come in and facilitate groups 3 times a week, which is when she became a part of the JH family. In November 2021 Richelle became a staff member as a Peer Navigator/Program Assistant. She continues to work on professional development. Richelle has completed her Peer Recovery Specialist training and will become a CPRS soon. She always portrays a positive attitude at work and is excited for her chance to pursue a new chapter in life, and to help those who struggle with substance abuse. Richelle is a person in long term recovery and an active member in the Narcotics Anonymous community. Her clean date is 4/24/2019. She has been married for 31, is a mother of 3, and a grandmother of 4. Her background experience is in business, tax preparation, and administrative work. She has also served as a youth director at her church and is a state certified foster parent. She enjoys the beach, gardening, and spending time with my family.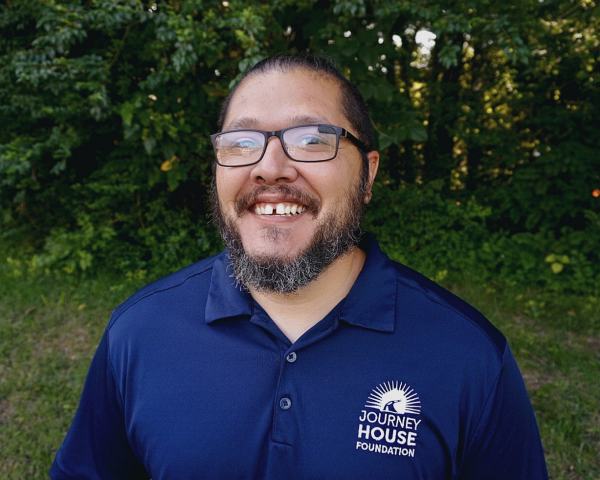 Paul Mejia
Peer Navigator Specialist
Paul came to Journey House as a participant in December 2021. He gained stability during his first 30 days and became an Assistant House Manager. He went on to complete a 3-month Intensive Outpatient Program with River City Integrative Counseling. During this time, he began working for Journey House as a Sober Companion, which lasted for six months. Paul then accepted an opportunity to work full-time for the organization, as a Peer Navigator Specialist. He will be utilizing the Recovery Capital program to help Journey House participants identify goals and track their progress. Additionally, he will provide support to the Journey House program staff as they manage day-to-day activities. Paul has a bachelor's degree in Psychology and Substance Abuse, and has worked extensively with homeless, substance abuse, and mental health populations. His involvement in Journey House has rekindled his desire to work with those recovering from drug and alcohol abuse disorders. He looks forward to growing as an individual as the organization grows as a force for good in the community. Paul enjoys being with his children, pursuing artistic hobbies, watching football, and going to the gym.
Nannette Hutchens
Director of Finance